Birth Resources
Useful resources and articles for your antenatal journey
The Calmbirth Conversation Podcast Episode 15. The Golden Month
Postnatal Care
In Episode 15 of the Calmbirth Conversation Podcast, Calmbirth Director, Karen McClay talks to Dr Carla Brion & Nadia Parisi about the Golden Month – an in-home postpartum service they…
The Calmbirth Conversation Podcast Episode 14. COPE – Emotional Support For The Challenges Of Becoming A Parent
Postnatal Care
In Episode 14 of the Calmbirth Conversation Podcast, Karen McClay talks to Dr. Nicole Highet who is the Founder & Executive Director of COPE, the Centre of Perinatal Excellence and…
The Calmbirth Conversation Podcast Episode 13. Support for breastfeeding, baby sleep and attachment
Postnatal Care
In episode 13 of the Calmbirth Conversation Podcast, Calmbirth Director, Karen McClay talks to the Founder of Possums & Co & Medical Director & lactation consultant, Pamela Douglas about how…
Breastfeeding on Demand
Postnatal Care
It's World Breastfeeding Week! This year's theme is: "Protect breastfeeding: a shared responsibility". The theme highlights the importance of support - right from a nuclear level through to a more…
Using a comb for labour pain relief!
Child Birth Techniques
How do the combs work? They are a simple, effective and wonderful pain management tool that help women in labour as they act as a  powerful distraction or a focal point…
The Calmbirth Conversation Podcast Episode 12.Support in Perinatal Mental Health.Creating a Safe, Private environment in the fourth trimester
Postnatal Care
Calmbirth Director, Karen McClay chats with Perinatal, Child and Family Psychologist,  Rachel Bridge about creating a safe, calm and private environment in the fourth trimester.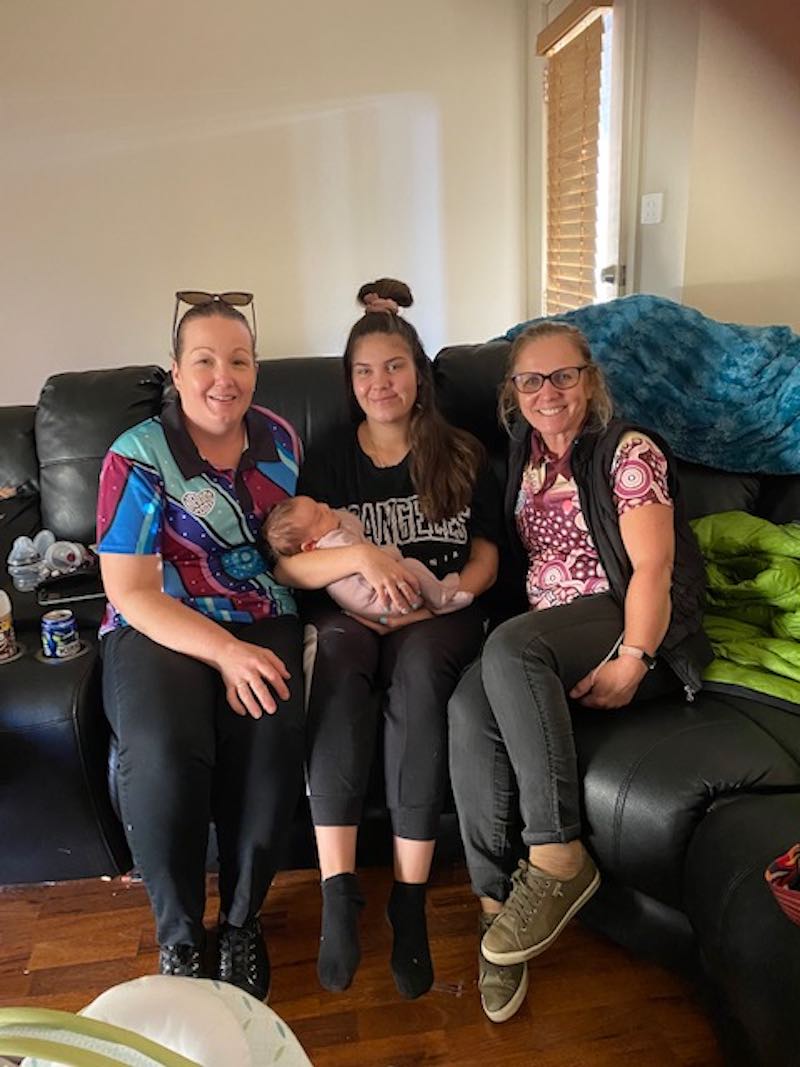 Getting To Know Calmbirth Educator Karen Jones
Postnatal Care
My name is Karen. I have worked as a Midwife for almost 30 years. About 7 years ago I decided to take a position as a Community Midwife in Aboriginal…
Postpartum Bleeding – What to Expect
Postnatal Care
Vaginal bleeding (known as Lochia) is a normal part of giving birth, whether you have a vaginal birth or a Caesarean section birth. Lochia is made up of tissue, blood…
The Placenta
Postnatal Care
The placenta is a truly amazing organ, grown throughout pregnancy to nourish and give life to the baby and then it is no longer needed post birth so is often…