Director Calmbirth, Karen McClay with Dr Vijay Roach Obstetrician and Gynecologist and Chairman Gidget Foundation Australia, at Gidget's 'Summer of Love' Ladies' Lunch held on Friday 20th, October at the Grand ballroom, ICC Sydney.
Why Summer of Love?
Gidget was the nickname of a young, vibrant and joyful Sydney mother. She had a loving, supportive family and a wide network of caring friends. Gidget took her own life while suffering postnatal depression. Her personal suffering was isolating and her tragic death left a hole in the lives of many.
In September this year, Gidget would have turned 50. "She was born during the social phenomenon that became known as 'Summer of Love' in 1967 and her free spirit embodies the joie de vivre of the year and the times. Her smile, her laugh, her wonderful sense of fun. She's with us today. She's moving amongst us, embracing all of us with her gentle touch.
Today, as we celebrate motherhood in all of its many forms, we also remember that for many the experience of pregnancy, childbirth and early parenthood can be associated with anxiety and depression. What those mothers need is our love and care. Make today a day of compassion, a time to respect diversity, value all parents, and care for those that need our support. Love and compassion are the DNA of the Gidget Foundation, says Dr Vijay Roach and Chairman Gidget Foundation." 
Summer of Love – A new concept of celebrations beneath the human underground must emerge, become conscious, and be shared, so a revolution can be formed with a renaissance of compassion, awareness, and love, and the revelation of unity full mankind." (the San Francisco Oracle, 14th January, 1967)

"Gidget's 'Summer of Love Ladies' Lunch was historical, a moment of change in the social revolution of caring, compassion and recognition of the importance of perinatal mental health," said Dr Vijay Roach.
Director Calmbirth, Karen McClay, says "Calmbirth feels very proud to be associated and working with the Gidget Foundation that supports the emotional well being of expectant and new parents, raising awareness of postnatal depression and saving lives and helping families."
The Gidget Foundation Australia is a not profit organisation and exists to promote emotional wellbeing for expectant and new parents and to raise awareness of perinatal anxiety and depression amongst women and their families, their health providers and the wider community to ensure those in need receive timely, appropriate and supportive care.
Perinatal anxiety and depression and the difficulties of early parenting affects 20% of mothers and 10% of fathers who will experience some degree of clinically diagnosable mental health illness in association with pregnancy or early parenthood. This equates to over 100,000 new parents every year.
Over 50% of new parents will experience adjustment disorders. The cost to the workplace, the family and the community is significant and poorly recognised. Suicide remains the leading cause of maternal death.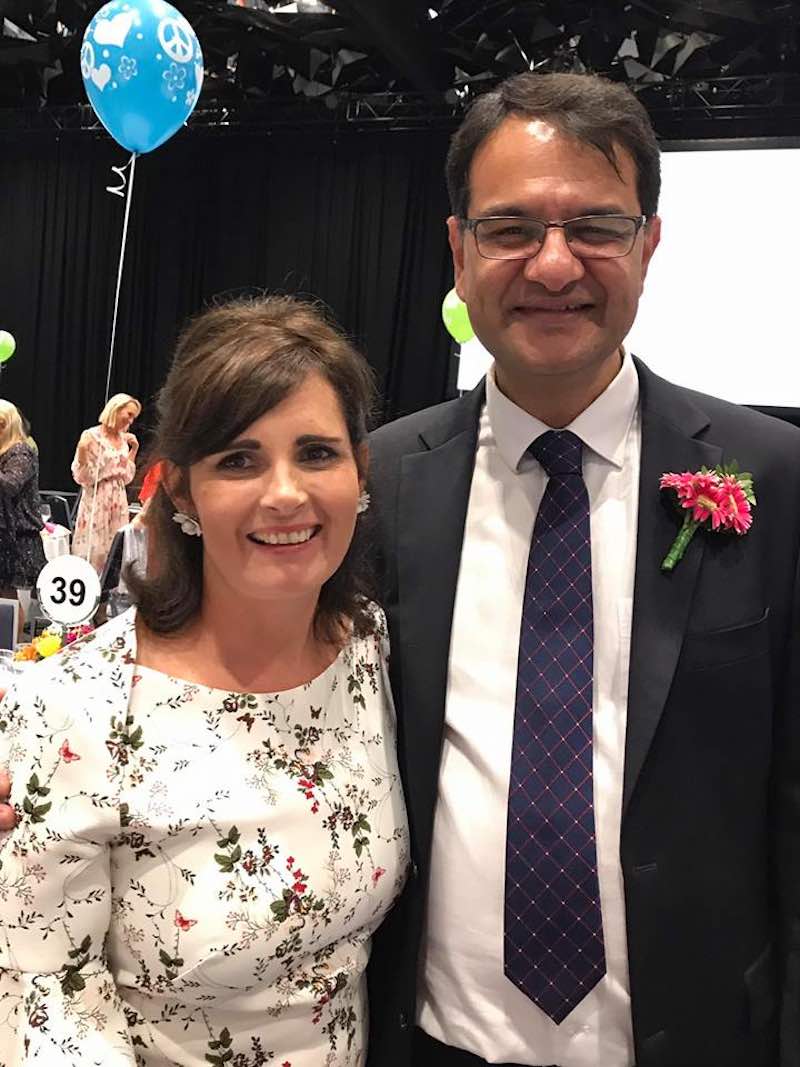 The Foundation leverages its impact and strengthens its outcomes by working collaboratively with many professionals who support vulnerable parents. All funds raised are directed to programs including: 
Gidget Emotional Wellbeing Screening Programs – Pre – admission midwife support for pregnant women at hospitals (The Mater and North Shore Private)
Gidget House – providing free psychological support (10 sessions) for families experiencing emotional distress during pregnancy and early parenthood, located at North Sydney, Randwick and The Mater Hospital.
Start Talking Program – providing free video call psychological support (10 sessions) where available for families experiencing emotional distress during pregnancy and early parenthood.
Gidget Emotional Wellbeing Screening Workplace Program –  Tailored programmes for employees and management to promote engagement and develop strategies for mentally healthy workplaces.
Education, Research & Online – Tools for the community and health professionals as well as professional medical contribution to media and professional publications. For more information visit http://gidgetfoundation.com.au