Educator Profile
Calmbirth® is the only childbirth education program that requires all its educators to be practising midwives or trained birth professionals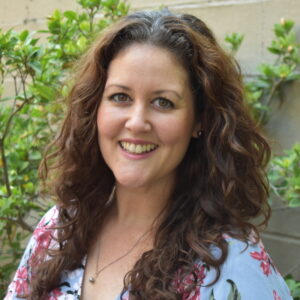 Natalie Grinbergs
Accreditation


Natalie Grinbergs
Location


Natalie Grinbergs Natalie Grinbergs
Camden
NSW 2570 Get directions
Biography
I am on leave in 2021 and unable to offer any classes.
Please see Southern Highlands Calmbirth Mittagong for your nearest classes.
A little about me…
I am a Registered Midwife (RM), Child and Family Health Nurse, and Lactation Consultant (IBCLC), and have worked with women and their families for 17 years.
My partner and I attended Calmbirth® prior to the birth of our baby, and despite already being a midwife, I found it such a valuable learning experience. The Calmbirth® knowledge and skills, in particular learning how the mind-body connection affects birth, increased my trust in my body, and enhanced my partner's ability to support me throughout labour and birth. Welcoming our child into the world was such a joyful and euphoric adventure, and it is my wish that every couple could experience this kind of empowering birth.
My personal experience with Calmbirth®, and the passion I have for guiding couples through pregnancy, birth and into the early years of parenthood, are the reasons why I became a Calmbirth® Educator.  I believe that how you and your partner prepare for the birth of your baby is the most important factor in creating a positive birth experience, enabling a smoother transition into parenthood.
Whilst fear is a common emotion surrounding pregnancy and childbirth, Calmbirth® can ease your anxiety by helping you to understand how the normal birth process can be supported, how to maximise and feel confident in your body's abilities, and how to have a positive birth, no matter how your journey unfolds. The skills that you and your partner will learn from Calmbirth® are not just for labour and birth, but they are skills for life. Especially during these difficult times expecting a baby whilst living with COVID19 safety restrictions, the tools that you will learn through Calmbirth® will help you and your partner to manage the day-to-day stress you may be experiencing.
Whether you are choosing a hospital or a home birth, I look forward to sharing Calmbirth® with you and your birth partner when I return from leave in 2022.