Educator Profile
Calmbirth® is the only childbirth education program that requires all its educators to be practising midwives or trained birth professionals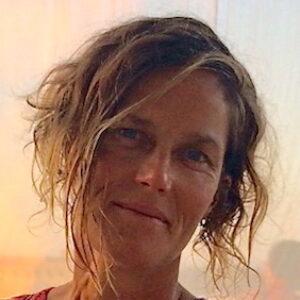 Heli Murray
Accreditation


Doula. Counsellor
Location



Byron Bay
NSW 2481 Get directions
Biography
I am a mother of two gorgeous children, a qualified counsellor, an experienced, certified 'Doula' or Birth Attendant, and a certified Calmbirth Educator and HypnoBirthing Practitioner. My experiences around pregnancy, birth, and the intense and joyous time that follows, have taught me much about the incredibly powerful life-experience of birth and parenting.
My belief is that birth is a transformational experience. Birth is rich with potential for growth, insight, deep human connection and meaning – for mother, partner, baby , family, and indeed all involved. It is when birthing mothers and their partners are free of fear, are able to understand and embrace the natural, normal process of birth, to surrender and allow that process to unfold, that this potential becomes alive and accessible – providing a blueprint for love, security, trust and wisdom, as is Nature's design. This is why I love teaching the Calmbirth program so much – it offers such a wonderfully simple yet profound preparation for birth and parenting, helping birthing women and their partners access their own inner resources to achieve not only a more comfortable and enjoyable birth experience, but an empowering and transformational one too.
Receiving feedback from couples who have done the Calmbirth course with me, and hearing how they used the skills learnt in the classes in their actual births, is inspiring and rewarding. I am delighted to teach such a wonderful course and honoured to share it with couples in such an important time of life.
I am based in beautiful Byron Bay, Northern New South Wales, and offer private and small group Calmbirth classes, working to a schedule that suits you.
Small Group courses are held each month, from my private comfortable studio.  
To book or enquire, please contact me [email protected] , 0414 787 668, or see my website http://www.helimurray-lovingbirth.com.au/calmbirth.html