Become a Calmbirth Educator
How to apply to teach our Calmbirth antenatal education program
What does it take to be a Calmbirth® Educator?
Want to change our birth culture?
Are you a midwife?
Are you a doula?
Are you a medical or health professional who has experience working with women in birth?
Do you want to become a Calmbirth Educator?
Do you want to be a part of inspiring and educating future generations to experience birth as a natural part of life with knowledge, confidence and fearlessness, and with the support of their partners and caregivers?
If this sounds like you, then we want to hear from you, because Calmbirth is looking for passionate and dynamic people to join our team of professional and dedicated Educators who are changing birth culture and improving birth outcomes one baby at a time.
As educators, our job is to be passionate, informative, dedicated, supportive, unbiased and nurturing about promoting positive change in birth culture, and helping couples create positive birth experiences regardless of how their birth unfolds.
Be a part of transforming a couples life by teaching them the necessary tools and strategies to change the way they think about birth.
Help them to let go of their fear, stress and anxiety by instilling confidence, and restoring their faith in creating positive birth experiences.
Be a part of a couples journey to making that transition to becoming a family by making that connection with their unborn baby and each other.
Build TRUST and communication as their teacher and provide couples with a safe, private and secure environment.
Calmbirth is Australia's most TRUSTED and recommended Childbirth Education Program. Our program has been designed to help couples move past any fears and anxieties about birth and parenting, and to provide them with effective, evidence – based tools and knowledge to move through the rest of their pregnancy together confidently and feeling emotionally safe.
So, if you're a midwife, doula, medical or health professional who has experience working with women in birth, we would love to hear from you.
Enrolments to become a Calmbirth Educator are NOW open and close on 6th August 2022.
The training will be held via ZOOM this year 2022, so that we can ensure as many birth professionals can attend and not have to worry about potential affects from COVID, in terms of border restrictions and or any future lockdowns.  Training dates are on 5th – 9th September, 2022.
The Calmbirth Educator Training is an Australian College of Midwives CPD recognised activity, and it's been allocated 104 CPD hours.
So, if you are passionate about birth and want to change lives and improve the present birth culture REGISTER NOW by filling in the application below.
I was actually mind blown with the quality of content and presentations. the Calmbirth Educator Training has changed my life! I feel so empowered to change the perspective of birth, one couple at a time. Thank YOU so much Calmbirth!
Calmbirth® educator applications
Requirements and how to apply
To apply to be a Calmbirth educator, you must be a practising midwife, GP, obstetrician or accredited Doula working in the birthing profession.
Location
Applications are reviewed based upon the region you reside in and area you plan to work in, so that every Calmbirth educator gets a fair opportunity to run their business successfully.
Australian College of Midwives accredited
The Calmbirth Educator Training is an Australian College of Midwives CPD recognised activity, and it's been allocated 104 CPD hours.
"Being a participant at this year's Calmbirth Educator training was such a great experience for me. Being able to delve deeply into the science and research behind what makes Calmbirth principles so effective was an intriguing week of learning indeed. Being in a room full of like-minded people all eager to learn made the process so enjoyable and engaging.
The course material was delivered in a very professional manner with a variety of methods. If you're considering investing into your career I would highly recommend joining the Calmbirth team."
Other requirements
It is essential that the prospective Calmbirth educator possess the following:
Believe in and understand the natural process of childbirth, but also knows when necessary intervention may be required.
Want to challenge and change the existing culture that promotes birth as a necessarily stressful experience.
Be able to make practical skills and information available to pregnant couples, making it possible for them to achieve a positive birth experience no matter how their birth presents itself.
Want to make couples feel safe and secure in their surrounding.
Be passionate about educating couples (not just mothers) about birth and their choices around birth.
Be unbiased and non-judgmental when presenting information and sharing their knowledge and experience.
Be willing to be a contributing team member of the Calmbirth® organisation, which upholds the Calmbirth® brand within the community.
Have the ability to build their own private and successful business, choose their work hours, and the number of courses they wish to facilitate.
"An incredible week spent learning how the mind and body connection enables us, as facilitators and women with their support person, to change how they view birth, and how they can use tools of Calmbirth to have the birth they want. I couldn't wait to get out there and share everything I had learnt."
Application process 2022 Education Training Application
Complete this form 2022-Education-Training-Application and return to us along with your current CV by email or post to Unit 1, 19 Lyell Street, Mittagong NSW 2575.
Then complete the form below with your $200 Application Fee.
Calmbirth franchises
Calmbirth operates as a franchise. Registered Calmbirth educators who have completed the required training are licensed to operate a private practice conducting Calmbirth childbirth education courses.
The cost of the training is kept as low as possible, to enable those who are passionate to join us in our endeavour to bring Calmbirth to as many couples across Australia and abroad as possible.
Personal Experiences
Before the class Sam was apprehensive about the birth and how involved he wanted to be (in his culture birth was seen as women's business)...
Erynne & Sam
I found the whole experience of my labour and delivery to be utterly incredible! The techniques and understanding of my body's physiology that I learnt at Calmbirth really helped me through.
Mel & Stefan
If we had not done Calmbirth, I don't know if we could have gotten through our 35 labour experience. I couldn't recommend the weekend highly enough!!
Lloyd & Ellie
Calmbirth breathing techniques helped me immensely in labour, birth and surgery and gave my husband an important role. Calmbirth prepares you for anything that may happen, not just a natural birth.
Emma & Nick
View all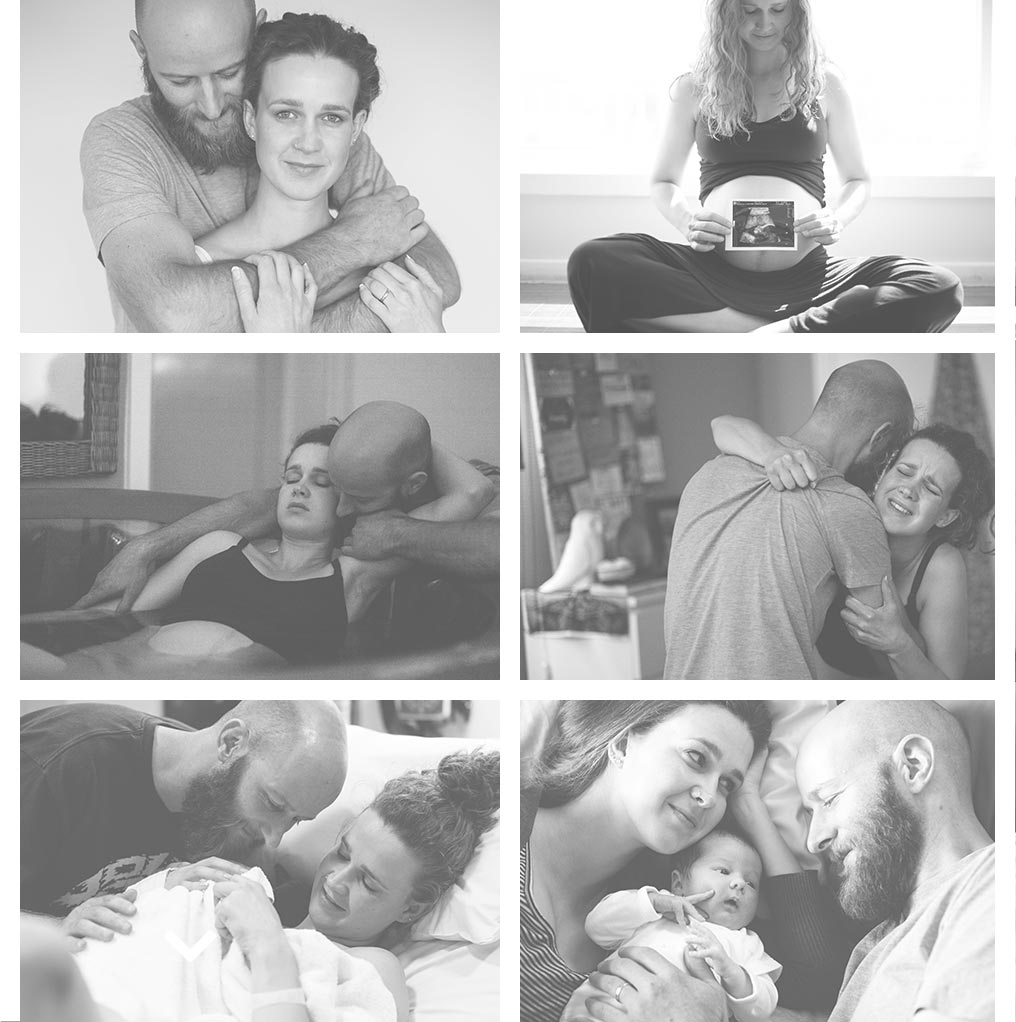 Accredited Calmbirth Educators
The Calmbirth® organisation has built its reputation over the years by the credibility of its Calmbirth Educators which are ALL trained birth professionals. Calmbirth has been the first to create and consolidate strong partnerships with private and public maternity hospitals in Australia, in successfully incorporating the Calmbirth® program into their antenatal structure.
Calmbirth® has close to 100 registered Calmbirth® educators throughout Australia, New Zealand and France.