Course Outline
Details of the Calmbirth® Educator training course
About the annual Calmbirth® Educator training course
Calmbirth® Educator training occurs annually in a different state within Australia. It takes place over 5 months and consists of three modules.
The training for 2022 will be held via ZOOM on the 5th-9th September, 2022 – so that we can ensure as many birth workers can attend and not have to worry about affects from COVID, in terms of border restrictions and or any future lockdowns.  
Calmbirth® Educators are expected to achieve a high standard of excellence during their training and to maintain their quality of practice thereafter. Support is given for setting up your Calmbirth® business, with ongoing guidance for program delivery, marketing, education and networking when necessary and during our annual Calmbirth® Conference.
The Calmbirth Educator Training is an Australian College of Midwives CPD recognised activity, and it's been allocated 104 CPD hours.
I cannot thank YOU all enough for such an empowering, humbling and nurturing week! The content of the Calmbirth Educator training was so well referenced and evidence based. This large component of the course was fascinating and instilled so much confidence in myself as an educator, that the tools we are teaching our Calmbirth couples is researched and proven by some of the most knowledgeable in their fields. I was completely engrossed in the whole week. I felt so comfortable sharing and discussing all things birth related with other educators. It truly was a week of growth!

Jessica Cuneo
"Calmbirth educator training 2016 was a fantastic week of learning and sharing knowledge with like-minded people. It was great to learn with a group of individuals all with a common goal of empowering women and their partners in labour and birth. Coming from a midwifery background I learnt so much about the power of the mind that will not only benefit me as a Calmbirth educator but as a midwife and as a woman."
Course modules
Details and costs of each module
Module 1: $650 Pre reading module
This module focuses on independent learning prior to undertaking the next stage. Learning is supported by a module booklet and list of readings.
Module 2: $2,100 Intensive 5 day face to face workshop with the Director of Calmbirth®, Karen McClay
The face to face training for 2022 will be held via ZOOM on the 5th-9th September, 2022 – so that we can ensure as many birth workers can attend and not have to worry about affects from COVID, in terms of border restrictions and or any future lockdowns. 
This Module focuses on teaching and experiential learning in a variety of ways including:
Face to face lectures (this year via zoom due or COVID restrictions and border closures) 
Demonstrations
Ongoing support
Discussions
Practical experience
Acupressure for pregnancy, labour and birth
The module 2 component of the program varies each year, dates and details will be updated. This Module provides participants the opportunity to network with each other and foster their passion for childbirth.
Module 3: $1,250 Independent learning and assessment
Early Bird Special if paid in full by 30 June, 2022 – $3,800
Module 3 focuses on the consolidation of learning and individual practice, involving:
| | |
| --- | --- |
| Assessment | Date Due |
| An online quiz | 7 October, 2022 |
| Completed lesson plans | 14 October, 2022 |
| Practical classes with volunteer pregnant couples | 3 February, 2023 |
| Evaluations and class reflections | 3 February, 2023 |
| Preparation and submission of a business plan | 24 February, 2023 |
| Registration to become a Calmbirth Educator | 31 March, 2023 |
Subjects covered in the training will include:
Understanding the Mind-Body-Birth connection
The physiology of birth
Tools, techniques and practical skills
The role of the support partner
Preparation for all birth journeys – working with intervention
Conscious parenting
Acupressure for pregnancy, labour and birth
How to apply
Submit your application and pay your deposit online.
Make a training payment
Once your application is approved, you can make your training payments online.
Personal Experiences
Before the class Sam was apprehensive about the birth and how involved he wanted to be (in his culture birth was seen as women's business)...
Erynne & Sam
I found the whole experience of my labour and delivery to be utterly incredible! The techniques and understanding of my body's physiology that I learnt at Calmbirth really helped me through.
Mel & Stefan
If we had not done Calmbirth, I don't know if we could have gotten through our 35 labour experience. I couldn't recommend the weekend highly enough!!
Lloyd & Ellie
Calmbirth breathing techniques helped me immensely in labour, birth and surgery and gave my husband an important role. Calmbirth prepares you for anything that may happen, not just a natural birth.
Emma & Nick
View all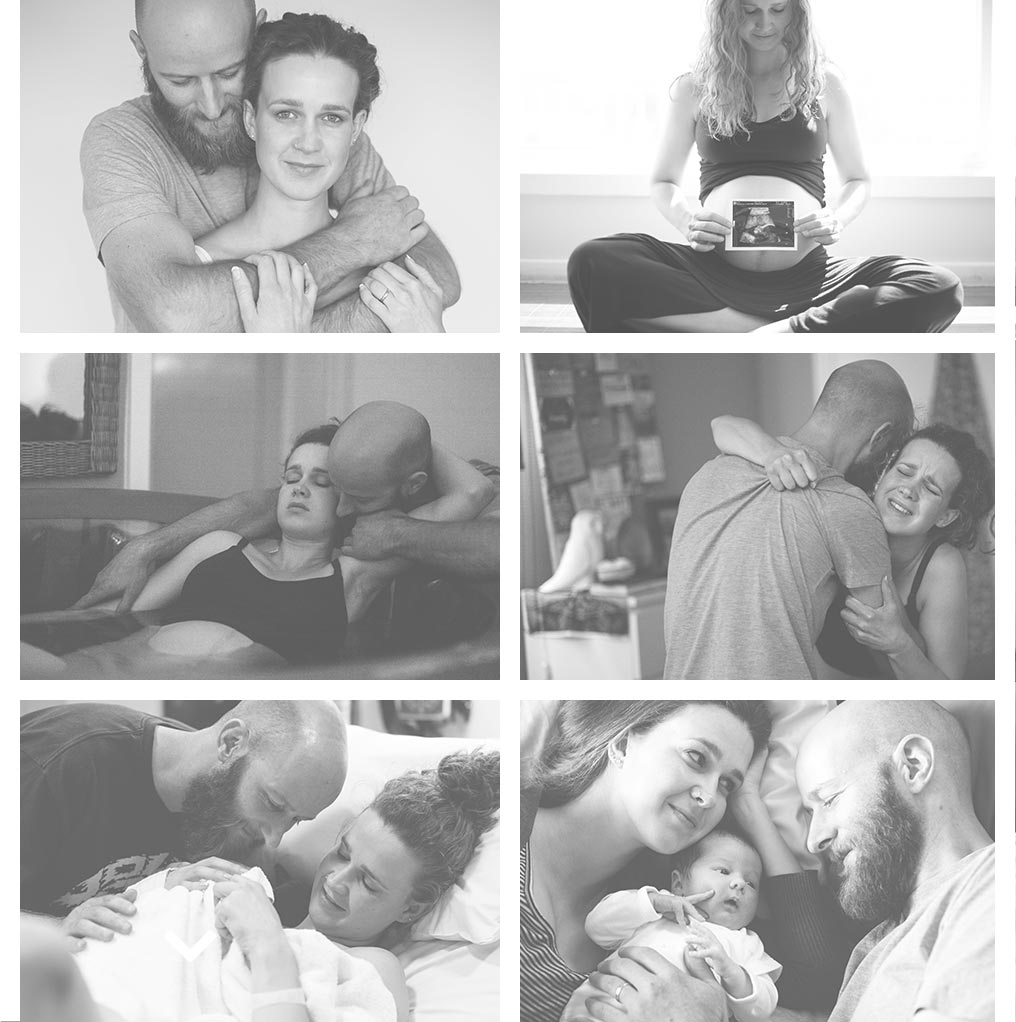 Accredited Calmbirth Educators
The Calmbirth® organisation has built its reputation over the years by the credibility of its Calmbirth Educators which are ALL trained birth professionals. Calmbirth has been the first to create and consolidate strong partnerships with private and public maternity hospitals in Australia, in successfully incorporating the Calmbirth® program into their antenatal structure.
Calmbirth® has close to 100 registered Calmbirth® educators throughout Australia, New Zealand and France.